✕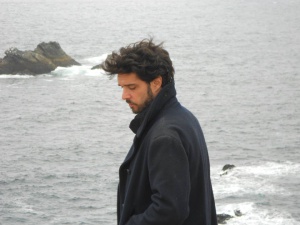 Julien Mages (CH)
Tréplev
Work in progress - Entrée libre
30'

E

Partially-sighted spectators welcome
Texte et mise en scène : Julien Mages. Jeu : Marika Dreistadt, Raphaël Defour, Juan Bilbeny. Accompagnement scénographique et technique : Chloé Decaux. Vidéo : Estelle Becker. Production : Cie Julien Mages.
Site web de la compagnie
In Chekhov's Seagull, the young poet Treplyov dreams of revolutionising the theatre. He writes a trailblazing text for the woman he loves, the actress Nina. But the performance is a failure and Nina leaves him for his mother's lover, a famous writer. In this mise en abyme of the 1896 play, Julien Mages establishes the premise of his next piece, which will examine the new and the old, whilst retaining the play's original themes.
Entrée libre, sur réservation
30'

E

Partially-sighted spectators welcome