✕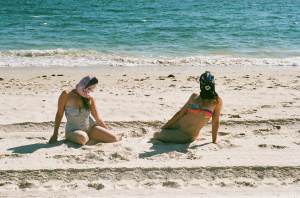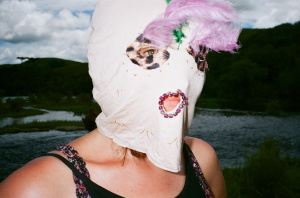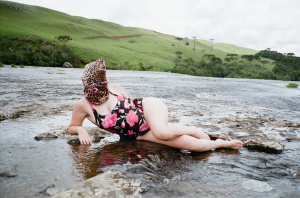 TATIANA BAUMGARTNER (CH) LéA MEIER (CH)
Les mauvais jours finiront !
Free admission
Performance by : Tatiana Baumgartner et Léa Meier. With : Chienne de garde, Jerôme Denis, Isabelle Vesseron.
Les mauvais jours finiront ! is a spectacular, wild and multifaceted party. Kitsch, dirty, dramatic and explosive, it provokes revolt and release. A country fair with loud colours, an impassioned talk-show, a friendly masked gang animating the evening : everything is too loud, too sexy and too sticky in this stifling carnival from which we cannot tear ourselves away. In this queer and multicoloured world, Léa Meier and Tatiana Baumgartner question the social conventions and behaviours inherent to parties, by playing with all kinds of excesses : glamour, laughter, rage and alcohol. A sweltering atmosphere that will chill you to the bone.
Léa Meier is a feminist artist who works with performance, text and fabric, creating warm and emancipating atmospheres. Tatiana Baumgartner is an actress, and is interested in issues of gender, identity and altered states of consciousness. Together they founded the collective Les mauvais jours finiront ! in 2014, and have since collaborated on several performance projects: Les mauvais jours finiront !, Broken Nose and Lipstick Big Enough, among others.