✕
Florentina Holzinger (AT/NL)
TANZ
Danse
2h

A

Non-French-speaking friendly

F

Hearing-impaired spectators welcome

G

Hearing loops
Concept, performance et chorégraphie: Florentina Holzinger. Interprétation: Renée Copraij, Trixie Cordua, Evelyn Frantti Lucifire, Annina Lara Maria Machaz, Maria Netti, Nüganen, Suzn Payson, Laura Stokes, Veronica Thompson, Lydia Darling. Conception vidéo et caméra: Josefin Arnell. Conception sonore et live: Stefan Schneider. Conception lumière et responsable technique: Anne Meeussen. Scénographie: Nikola Knezevic. Assistanat à la mise en scène: Camilla Smolders. Dramaturgie: Renée Copraij, Sara Ostertag. Entraîneurs: Ghani Minne, Dave Tusk. Entraîneur musical: Almut Lustig. Regard extérieur: Michele Rizzo, Fernando Belfiore. Théorie et recherche: Anna Leon. Accompagnement des cascadeurs: Haeger Stunt & Wireworks. Moniteurs des cascadeurs: Stunt Cloud GmbH (Leo Plank, Phong Giang, Sandra Barger). Management: Something Great, Berlin& DANSCO Amsterdam. Distribution internationale: Something Great, Berlin. Production: Spirit. Production exécutive: Laura Andreß. Administration financière: Julia Haas/SMART, Vienne. Coproduit par: Tanzquartier Wien, Vienne, Spring Festival, Utrecht, Théâtre Rotterdam, Mousonturm, Francfort, Arsenic – Centre d'art scénique contemporain, Lausanne, Münchner Kammerspiele, Munich, Take Me Somewhere Festival, Glasgow, Beursschouwburg, Bruxelles, deSingel, Anvers, Sophiensaele, Berlin, Frascati Productions, Amsterdam, Theater im Pumpenhaus, Muenster, Asphalt Festival, Düsseldorf. Soutiens: O Espaço do Tempo, Montemor-o-Novo et Fondation LUMA, Arles. Merci à CAMPO Gent, ImPulsTanz - Festival International de Danse de Vienne, les étudiants de Perruques, Maquillages et Maquillages spéciaux pour la scène et l'écran, Theaterakademie August Everding Munich, Mochi Catering Vienna, Eva Beserin. Financement: Service culturel de la Ville de Vienne, Fonds pour les arts du spectacle.
Feminism, of course, has always been an exercise in science fiction. (Laurie Penny)
Since 2011, Florentina Holzinger has been enriching the international scene with breathtaking acrobatic performances, muscular female bodies and fight scenes – as well as a generous dose of pop-cultural references and a penchant for parody and trashiness. A class in "ballet d'action", under the direction of Beatrice Cordua, the first ballerina to dance The Rite of Spring naked, provides the framework for TANZ. Through an all-female cast – aged twenty to eighty and from different dance backgrounds – Florentina Holzinger raises the question of the brutality of the choreographic heritage and its cult of beauty.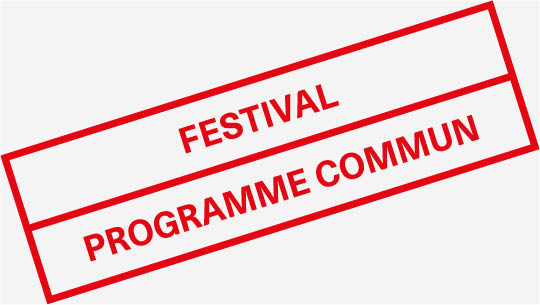 2h

A

Non-French-speaking friendly

F

Hearing-impaired spectators welcome

G

Hearing loops