✕
10_10
Programme de performances en partenariat avec Plateforme 10
VEN 27 AVR 18:00-00:00 | SAM 28 AVR 18:00-04:00
En partenariat avec : PLATEFORME 10. Avec le soutien de : Engagement Migros, Unil-Université de Lausanne, EPFL Artlab-Ecole polytechnique fédérale de Lausanne, Office fédéral de la culture OFC, Canton de Vaud, Ville de Lausanne.
During the international symposium "Rising to the challenge. Digital innovation in museums.", which will look at the role of digital innovation in museums, Arsenic will present two evenings of artistic performances that challenge the work of art in light of its digital extension and its presence within a network. How do these new channels influence our formal and conceptual perception? How do performative practices find a sense of urgency within these channels? The programme will question art forms that exist in a hyper-connected reality, between a refusal of the product market, liquid identities, libertarian demands and utopias of the common.
Curation : Elise Lammer et Patrick de Rham.
---

GILLES JOBIN (CH)
VR_I
VEN 27 AVR 18:00-00:00
SAM 28 AVR 18:00-00:00
Access for 5 people every 25 min | 45′
Booking required
For the first time, a choreographer has combined immersive virtual reality and dance in a piece where the spectator undergoes a unique sensory experience, into which they can dive as free avatars of their gaze and their movements. Gilles Jobin extends our perception of reality by immersing us in new, unexplored and dizzying territories. Access for 5 people every 25 minutes. Booking details on www.arsenic.ch
---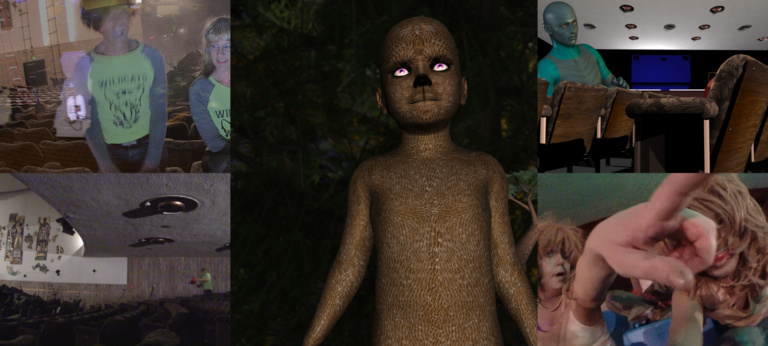 RYAN TRECARTIN (US)
Temple Time
VEN 27 AVR 18:00–00:00
SAM 28 AVR 18:00–00:00
Nonstop video installation │ 55'

Ryan Trecartin is a video maker known for his frantically paced films shot with a DIY aesthetic, whose disembodied characters express several narratives that merge and cancel each other out, reflecting the way in which the internet has changed our relationship to the world and to others. Temple Time, one of his most recent creations, calls to mind a haunted reality TV show during which ghost hunters make their way through a masonic temple.
---
DONNA HUANCA (BOL/US)
Amyruca Entheogen
VEN 27 AVR dès 18:00
SAM 28 AVR dès 18:00
Nonstop performance

The Bolivian-American artist Donna Huanca presents a durational performance during which two performers with painted bodies engage in a long visual and auditory dialogue with a melting monolith made of ice. As the hours go by, the ice disintegrates and is changed through its contact with the bodies, over the course of a ballet that brings to mind the cyclical nature of life.
---

BALZ ISLER (CH)
CHAIN OF THOUGHT
VEN 27 AVR 19:30
SAM 28 AVR 19:00
Performance | 30'

In Balz Isler's performances, visual and acoustic fragments are rearranged into strata so as to create new forms of tension. His voice and that of his digital alter ego are then juxtaposed in order to sing his personal thoughts concerning "the world behind the worlds", an analogy of the universe created by digital images.
---

HANNAH PERRY (UK)
Gush
VEN 27 AVR 20:45
SAM 28 AVR 20:15
Performance | 30′
British artist Hannah Perry works mostly with video and performance, where she mixes elements of her biography with thoughts about our hyper-connected society. Here the personal experience of the artist and the fantasised experience of an entire society unite in collage-performances during which bodies are either adulated or taken as models of a disillusion that is emblematic of our time.
---

PRICE (CH)
Can't Say Much About Anything
VEN 27 AVR 22:00
SAM 28 AVR 21:30
Performance | 50′

As an avatar emerging from the sea of information, the performer PRICE explores the emotional disorientation of a generation whose condition, under the auspices of connected capitalism, has gone from nomadic to homeless. At a time when storytelling has completely overtaken our collective imagination, the singular presence of the artist—simultaneously sincere and ambiguous, synthetic and intimate—has testimonial value.
---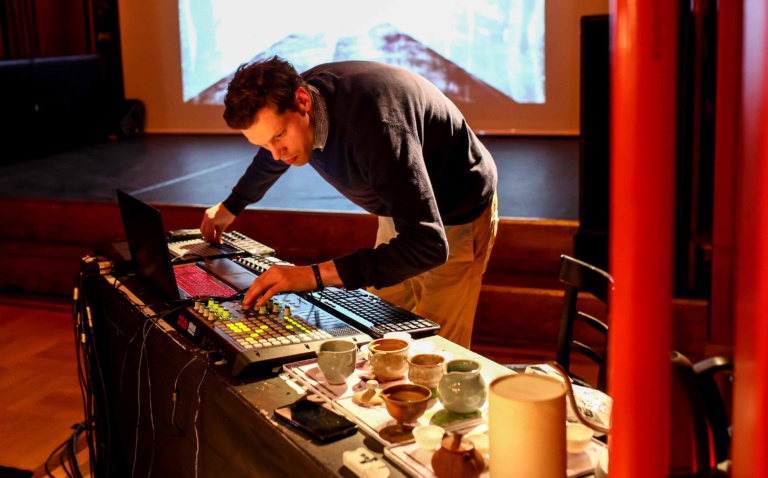 TCF (NOR)
SAM 28 AVR 23:00
Live act
Lars TCF Holdus is a multidisciplinary artist who offers a re-interpretation of trance music, carried by his two passions: tea and cryptography. The first coats his music with layers of languorous synthesisers that confer a contemplative quality; the second marks the density of a lush soundscape in which encryptions and algorithms intervene on several levels.
---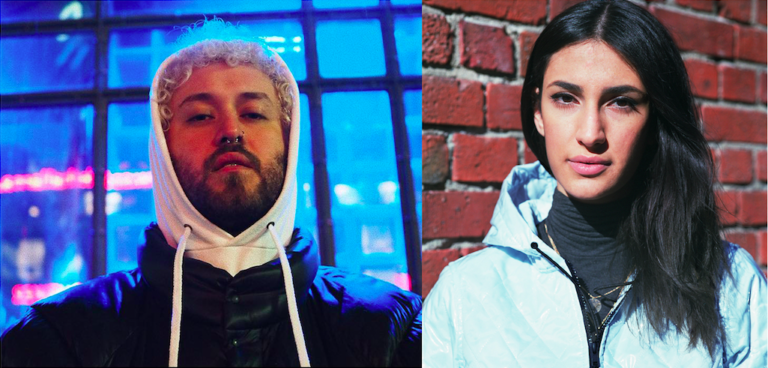 DINAMARCA & GHAZAL (SWE)
SAM 28 AVR 00:00–04:00
DJ set
Dinamarca and Ghazal are the co-founders of the Stockholm label Staycore. They create a refreshing cocktail using ingredients from the globalised club and underground cultures, mixing hemispheres and both shores of the Atlantic: trance, reggaeton, kuduro and a dash of gabber.