✕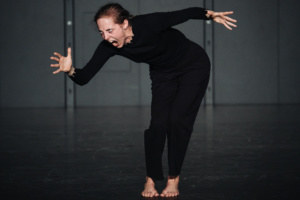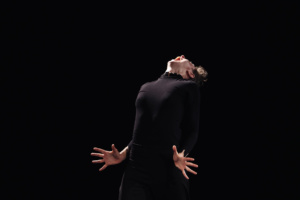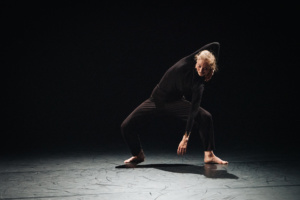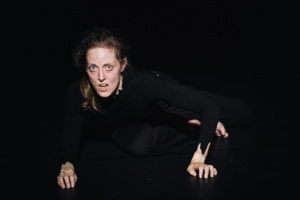 Ruth Childs (CH/US/UK)
Blast!
danse
55'

F

Hearing-impaired spectators welcome

G

Hearing loops

A

Little or no text

B

Accessible to persons with reduced mobility

D

2022-09-25 17:00
Chorégraphie/Performance: Ruth Childs. Direction technique et Création lumière: Joana Oliveira. Recherche/Création sonore: Stéphane Vecchione. Collaboration artistique: Bryan Campbell. Costumes: Coco Petitpierre. Réalisation costumes: Anne Tesson. Œil extérieur: Cécile Bouffard. Coaching: Michèle Gurtner. Production, administration et diffusion: Tutu Production - Lise Leclerc et Cécilia Lubrano. Production: SCARLETT'S. Coproductions: Pavillon ADC – Genève (CH), La Bâtie-Festival de Genève, Arsenic Centre d'art scénique contemporain, Lausanne , Atelier de Paris/CDCN, CCN de Tours / Thomas Lebrun (dans le cadre de l'accueil studio), Centre chorégraphique national de Rillieux-la-Pape/direction Yuval PICK, A-CDCN Les Hivernales - CDCN d'Avignon, La Manufacture - CDCN Nouvelle-Aquitaine Bordeaux · La Rochelle, L'échangeur - CDCN Hauts-de-France, Le Dancing CDCN Dijon Bourgogne-Franche-Comté, Chorège CDCN, Le Pacifique - CDCN Grenoble - Auvergne - Rhône-Alpes, Touka Danses - CDCN Guyane, Le Gymnase CDCN Roubaix - Hauts-de-France, POLE-SUD CDCN / Strasbourg, La Place de la Danse - CDCN Toulouse / Occitanie, La Maison CDCN Uzès Gard Occitanie, La Briqueterie CDCN du Val-de-Marne). Accueil en résidence: Lo Studio - performing arts centre – Arbedo- Castione/Bellinzona – Suisse. Soutiens: Pro Helvetia fondation Suisse pour la culture, fondation Stanley Thomas Johson. Remerciements:
Adèle Ottiger et Théâtre Sévelin 36 Lausanne, Jérôme Richer,
Odds Bodkin , Lou Forster, Dominique Dardant, Leila Chakroun , Florence Magni , Susan Childs, Edward Childs, Marco Berrettini, Daisy Philips.
Explosion, burst, detonation (but also great fun): after the success of fantasia, Ruth Childs now turns her attention towards violence. The violence that surrounds us, the violence that haunts us and the history of humanity, and the need to embody it in order to transform it. Into what?
Once this history has been ingested, Ruth Childs dialogues with its painful, strange and violent bodies in order to generate movement and speech. It is not the psychological, but rather the physical and visual, in their overflowing and transforming natures, that interest the choreographer and dancer here.
This sometimes contained, sometimes released volcanic effervescence sets the pace of the piece, like a magnetic whirlpool that compels continuous movement as a condition for togetherness.
Garderie gratuite le dimanche, pendant le spectacle.
Une éducatrice s'occupe de vos enfants (dès 4 ans).
Merci de contacter Hélène Bahon - responsable garderie à l'adresse
helene.bahon@arsenic.ch
en précisant : votre nom, prénom, le nom et prénom de votre enfant, son âge ainsi que votre numéro de téléphone.