✕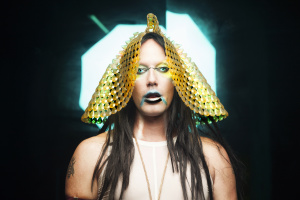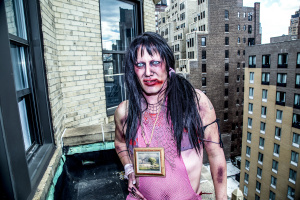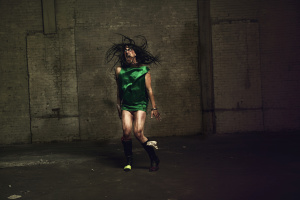 CHRISTEENE (USA)
Live - Free admission
Performance : Christeene, Dawg Elf (dancer/ Silky Shoemaker) and T Gravel (dancer/ Thomas Graves). Presented by :
Fusebox Festival
DIY fishnet clothes, anti-establishment messages, aggressive and suggestive performing style… Christeene and her "boyz" seize the stage like a crazed posse. With such subversive tracks as African Mayonnaise or Tears From My Pussy, her desire to shake up the masses is as clear as the blue hue of her fake contact lenses. Anything goes : sexuality, gender and religion are all likely themes to be found on this punk-trash royalty's chopping block who seizes any opportunity to deconstruct prejudice, open minds, and… let them bleed out.
Christeene is a character created and performed by Paul Soileau. Christeene is Soileau's second character: "When Christeene came out of me," says Soileau, "I was searching for something that had the action of a switchblade in my pocket – a character I could put on really quickly, but with which I could affect people in a much stronger way. Something strong enough to channel things inside of me that needed to come out – more aggressive things. There's a lot of political and social commentary going on. It allows me to try to process and understand me, Paul – as a queer, a Southern boy." After Hurricane Katrina, he moved to Austin, Texas, where he currently works and lives.