✕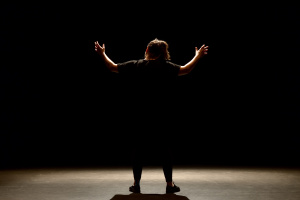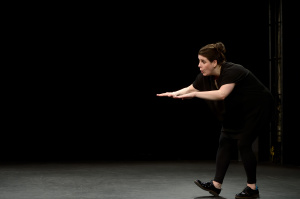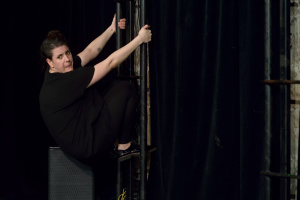 TIPHANIE BOVAY-KLAMETH (CH)
D'autres
Représentation RELAX
90'

G

Hearing loops

E

Partially-sighted spectators welcome

H

Représentation Relax
Concept and writing : Tiphanie Bovay-Klameth. With : Tiphanie Bovay-Klameth. Directed in collaboration with: Alain Borek. Writing in collaboration with : Alexis Rime. Light : Guillaume Gex. Administration : Olivier Blättler-Yglesias. Artistic collaboration : Benoît Bovay. Co-Production : Cie TBK, Théâtre 2.21. Supported by : Loterie Romande, Canton de Vaud, Fondation Ernst Göhner, Fondation Petram, Fondation Engelberts pour les arts et la culture, Fondation Jan Michalski pour l'écriture et la littérature.
Tiphanie Bovay-Klameth has conceived of D'autres as a documentary without a voiceover, where the camera barges into the lives of ordinary people in order to show their violence, grandeur, cruelty and beauty. Alone on a naked set, she endeavours to bring to life the characters that people her history, her memories, and her imagination. Half autobiography, half digression, the interplay of these personas allows us to feel their strangeness and singularity, in order to better apprehend them as characters. Laid bare on the stage, the ordinary world thus reveals its tragic and comic dimensions, both touching and absurd, intimate and universal.
The RELAX performances offer a more adequate experience for persons with disabilities, or who wish to access the performances in more flexible conditions. In concrete terms, this means that the artists perform as usual, but some technical adjustments can be made if necessary (reduced special effects or lowered sound effects) and the audience welcome is much more flexible (house lights on, possibility to enter/leave and express oneself at will…).