✕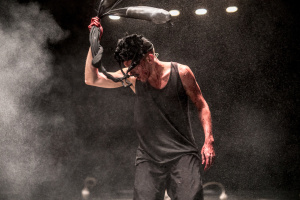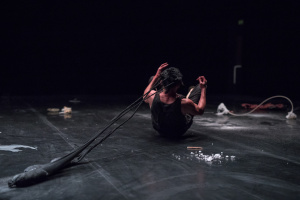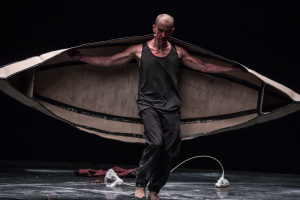 Gregory Stauffer (CH)
Dreams for the Dreamless
50'

F

Hearing-impaired spectators welcome

G

Hearing loops

A

Little or no text

D

2017-10-01 16:30
Choreography and performance : Gregory Stauffer. Costume design, installation art, video and graphic design : Beth Dillon. Composition : Ariel Garcia. Light design : Jonas Bühler. Consultant in poetry : Alain Volpe. Dramaturgy in collaboration with : Johannes Dullin. Photography : Gregory Batardon. Administration and tour management : Tutu Production. Production : Le cabinet des curiosités. Co-production : ADC Genève, Südpol Lucerne, Arsenic Lausanne. Supported by : Ville de Genève, Loterie Romande, Pro Helvetia, Fondation Nestlé pour l'Art, Ernst Göhner Stiftung, Tanzhaus Zürich, République et Canton de Genève, Corodis.
Dreams for the Dreamless is a travel account, a dark pop odyssey that confronts the fantasies and clichés surrounding Scandinavia. Over the course of long daily rambles during a residency in Finland, Gregory Stauffer soaks up his surroundings, experiments, gets lost, and collects material as a narrative preamble to his piece. Objects, animated videos, choreographic gestures, sounds and lights thus respond to the vastness of the Nordic forest, its myths and silence, as well as the role of the artist as measuring instrument of the landscape. All these elements merge, interfere with or repel each other. A poetic and troubling solo piece that wavers between a dream and a state of awakened reality.
Gregory Stauffer (born in 1980) makes work which is deliberately located in a transverse and blurred territory between dance and performance, with touches of video here and there. Since 2006, he has been developing site-specific choreographic work, videos and performances. His shows are linked to ecosophical thought. They question the contexts within which they are created, playing with relationships of perspective and measure between human and environment, and the fictions they generate individually and collectively. His multidisciplinary practice favours collaborative work. He lives and works in Geneva.