✕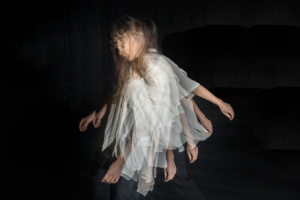 Maud Blandel, Maya Masse (CH)
Diverti Menti
Dance
~60'

F

Hearing-impaired spectators welcome

G

Hearing loops

A

Little or no text
Concept et chorégraphie: Maud Blandel. Chorégraphie et interprétation: Maya Masse. Musique: W.A. Mozart, A. Françoise, S. Aeschimann. Avec: Maya Masse (danseuse), Simon Aeschimann (guitare), Serge Bonvalot (tuba), Antoine Françoise (piano). En collaboration avec l'Ensemble Contrechamps de Genève. Création lumière: Daniel Demont. Assistanat et régie lumière: Edouard Hügli. Direction technique: Silouane Kohler. Analyse musicale: Alain Franco. Regard Extérieur: Romane Peytavin. Production: I L K A. Soutien Administratif: Alexandra Nivon. Production et diffusion internationale: Parallèle - Pôle de production international pour les pratiques émergentes (FR). Référent production: Alice Fabbri. Coproductions: Arsenic - centre d'art scénique contemporain Lausanne (CH), ADC - Association pour la Danse Contemporaine, Genève (CH), Contrechamps, Ensemble de musique contemporaine de Genève (CH). Accueil en résidence: La place de la danse — Centre chorégraphique national Toulouse - Occitanie (FR), Arsenic - centre d'art scénique contemporain Lausanne (CH), Maison des arts du Grütli - Studio de danse de l'ADC (CH), Centro Cultural do Car taxo, organisé dans le cadre de Materiais Diversos dans le cadre de MTT (PT), Kanuti Gildi SAAL (EE), Centre National de la Danse, dans le cadre de la formation édition spéciale #3. Soutiens: Ville de Lausanne, Pro Helvetia - Fondation Suisse pour la culture, Loterie Romande. Fondation Nestlé pour l'art. Avec le soutien du Fonds culturel de la Société Suisse des Auteurs (SSA). La pièce se développera dans le cadre du projet européen «More Than This».
Site de l'artiste
For her third creation, Maud Blandel has invited the dancer Maya Masse to develop an approach to composition based on Mozart's Divertimenti series. Their research has resulted in a re-orchestration of the Divertimento K.136 for an unprecedented quartet: three soloists from Geneva's Ensemble Contrechamps and a dancing body. What does this new organization reveal about the function of entertainment? By revealing what this musical genre contains in terms of expressiveness, Diverti Menti works to create a polyphony, a musical body, free from narrative necessities, whose four voices engage in the same activity: playing with speed in order to thwart time.
Initially trained in contemporary dance, Maud Blandel continued her training at the Manufacture de Lausanne in the "staging" section, then went on to complete a Master's degree at the Haute Ecole d'Art et de Design (HEAD) in Geneva. In 2015 she founded I L K A, a structure for creation and reflection around choreographic practices and began her creative work with the pieces TOUCH DOWN (2016), Lignes de conduite (2018), Diverti Menti (2020). Concerned by the enlarged notion of choreography, she develops research using writing tools from other mediums and practices. Parallel to her activities, she assists and collaborates with Karim Bel Kacem, Cindy Van Acker, or more recently Heiner Goebbels. Maud Blandel has been an associate artist at Arsenic since September 2018.