✕
©Pauline Boudry & Renate Lorenz
©Pauline Boudry & Renate Lorenz
©Pauline Boudry & Renate Lorenz
Pauline Boudry/Renate Lorenz (CH/DE)
Moving Backwards
Vidéo/Danse | Entrée Libre
20' en boucle

F

Hearing-impaired spectators welcome

C

Young audience welcome (8+)
De: Pauline Boudry, Renate Lorenz. Chorégraphes et interprètes: Latifa Laâbissi, Werner Hirsch, Julie Cunningham, Marbles, Jumbo Radio, Nach. Directeurs de la photographie: Bernadette Paassen, Siri Klug. Son: Johanna Wienert. Grip: Camilo Sottolichio. Lumières, scène: Riccardo Clementi, Pieter Jurriaanse. Assistanat: Lore Rinsoz, Neige Sanchez, Am Ertl. Costumes pour les cheveux: Cheminée Héloïse, cuir Dürtal. Programmation des séquences: Sander Loonen. Conception sonore: Rashad Becker. Échelle de couleurs: Waveline. Musique: Hard Ton, Food of Love (remix de Sprinkles' Dubberama). Éditions Hard Ton: T. Thaemlitz (BMI). Coproduction: Pro Helvetia – Fondation suisse pour la culture, Ville de Genève, Van Abbemuseum – Eindhoven, HEAD – Genève, Fluxum Foundation, Arsenic – Centre d'art scénique contemporain, Lausanne. Soutiens: Outset Germany_Switzerland, Antonie et Philippe Bertherat, Fondation Jan Michalski, Fondation Stanley Thomas Johnson, Canton de Vaud, Stiftung Erna und Curt Burgauer, Dr. Georg und Josi Guggenheim Stiftung, Stiftung Temperatio. Remerciements: Galerie Marcelle Alix, Paris, et Ellen De Bruijne, Amsterdam.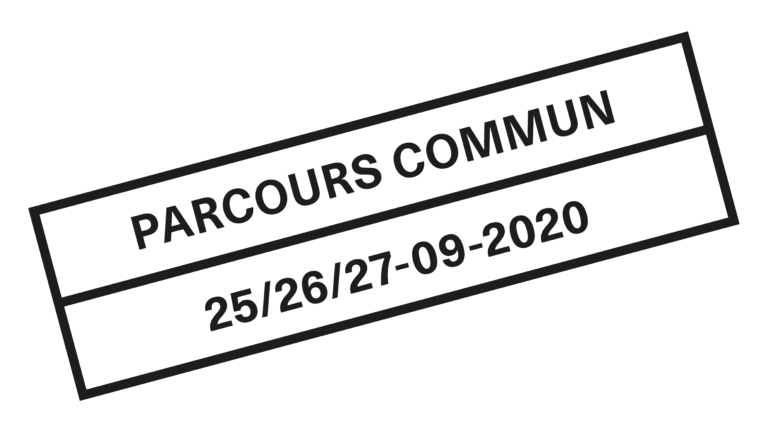 Cette année, Programme Commun devient PARCOURS COMMUN! Trois rendez-vous au fil de la saison proposés par l'Arsenic, le Théâtre Vidy-Lausanne et le Théâtre Sévelin 36 avec des horaires aménagés pour favoriser les enchaînements des spectacles. Premier rendez-vous, le week-end du 25 au 27 septembre!
programme-commun.ch
Starting from the feeling of being pushed back by recent reactionary backlashes, Moving Backwards explores practices of resistance, combining postmodern choreography and urban dance with guerrilla techniques and elements of queer underground culture. This choreographic video, showing five performers from different dance backgrounds, complicates the notion of backward movement and its temporal and spatial meaning. This powerful work, commissioned in an installation version for the Swiss Pavilion at the 2019 Venice Biennale and presented here for the first time in Switzerland, is a manifesto, a "step back" to be experienced as a powerful moment of reflection on global politics.
Screening times:
THU 17 SEP 18:00 – 22:00 Opening
FRI 18 SEP 18:30 – 22:00
SAT 19 SEP 18:30 – 22:00
SUN 20 SEP 18:30 – 22:00
TUE 22 SEP 18:30 – 22:00
WED 23 SEP 18:30 – 22:00
THU 24 SEP 18:30 – 22:00
FRI 25 SEP 18:00 – 00:00
SAT 26 SEP 17:00 – 00:00
SUN 27 SEP 14:00 – 18:00