✕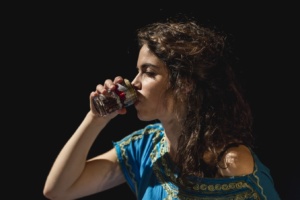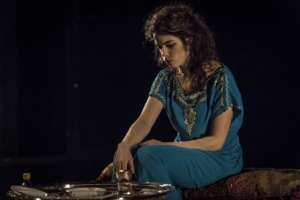 Nastassja Tanner (CH)
Loubna
Work in progress - Entrée libre
60'

G

Hearing loops

E

Partially-sighted spectators welcome

C

Young audience welcome (8+)
Mise en scène et interprétation: Nastassja Tanner. Créateur lumières et régisseur plateau: Robin Dupuis.
Shifting between a testimony and a quest for identity, Loubna is the story of Nastassia Tanner's journey to find her family in Algeria, her mother's country of origin. In the manner of an ethnographer, she uncovers the traces of those people who make up her history, removed and yet so present. In a fictional account of both the other and the self, she tells the story of their village, its anecdotes, the war that prevented her from getting to know this country, and her fictional double, Loubna: an Arabic name bestowed upon her by her grandparents.

Born in 1989, Nastassja Tanner trained as an actress at the Manufacture and graduated in 2015. She finished her last year with the creation of her solo Loubna, which looks at her double Swiss and Algerian origins. She then performed in Lac by Pascal Rambert, directed by Denis Maillefer. In parallel to her training, Nastassja took part in several student projects and short films, and acted in an "apartment theatre" production of Ivanov by Chekhov, directed by Alexandre Doublet. She lives and works in Lausanne and Paris.
Entrée libre, sur réservation