✕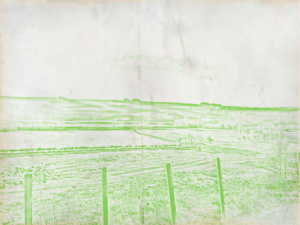 © Carlos/Ishikawa, London
ANNULÉ - Josiane M.H. Pozi (UK)
Play
Performance
30'

G

Hearing loops

B

Accessible to persons with reduced mobility
De et avec: Josiane M.H. Pozi. Musique: KLEIN en collaboration avec Josiane M.H. Pozi. Coproduction: Auto Italia et Arsenic – Centre d'art scénique contemporain. Soutiens: Forma, London; Arts Council England.
This project is a newly commissioned programme of artworks exploring the themes of personal intimacy, cultural alienation, belonging and displacement through the use of everyday technologies. It follows the narrative of an Afro-diasporic couple who have left the city to start a new life in the countryside to run a bed and breakfast. Inspired by Beckettian theatrical writing, the works aim to problematise the hyper-drama of fictionalised versions of reality we are currently bombarded with in contemporary television and social media.
Josiane M.H Pozi (b. 1998) is an artist based in London. Recent presentations include Galerie Buchholz, Berlin (2021), Carlos/Ishikawa, London (2021), Conceptual Fine Arts, Milan hosting Damien & The Love Guru, Brussels (2021), Stadtgalerie, Bern (2021) and Gandt, New York (2020).
Play is commissioned by Auto Italia, London and co-produced with Arsenic – Centre d'art scénique contemporain, Lausanne. The performance has been made possible by Arts Council England National Lottery Project Grants, and with a research and development grant from Forma Arts and Media, London.