✕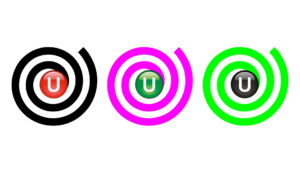 One month before its next edition (December 7-8-9), the festival Les Urbaines is taking place in the foyer of Arsenic : performances, DJ sets and the recently released programs!
Colin Self (US)
live – 23h
Colin Self (Les Urbaines 2016) is an artist whose leitmotiv is Do It Together. He is the founder of Xhoir (a vocal workshop for groups) and a member of the queer collective Chez Deep as well as of the Holly Herndon Ensemble. He will be presenting his latest operetta, showcasing humour, drama and ecstasy.
Yantan Ministry (CH)
DJ set – 00h
Yantan Ministry is the new project by Jackie (Les Urbaines 2016), a DJ from Zurich now based in Berlin. Her emotional and globalised edits ignite sets tinted with references to dembow and R'n'B.
Yanling (CH)
DJ set – 1h45
Yanling (ex-Ginger Boss), born in Hong Kong and based in Zurich, came to Les Urbaines in 2014 with Asian Eyez. Now affiliated with the Swiss-Canadian label Forbidden Planet, she mixes cyber techno sets with dazzling incursions of electro and breakbeat.