✕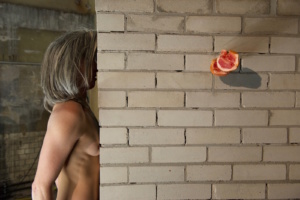 Simone Aughterlony & Jen Rosenblit (CH/US)
Everything Fits in the Room
Concept et performance: Simone Aughterlony, Jen Rosenblit. Composition, corps musical: Miguel Gutierrez, Colin Self. Performeuse invitée: Teresa Vittucci,
Niall Noel Jones
. Installation lumières: Florian Bach. Music Kitchen Sculpture: Nik Emch. Conseil dramaturgie: Jorge León, Joshua Lubin-Levy, Anna Mülter, Saša Bozic. Directeur technique: Marie Prédour. Assistant de production: Dagmar Bock. Responsable de production: Sina Kießling. Administration: Karin Erdmann. Distribution: Alexandra Wellensiek. Recherche son: Tami T. Remerciements: Rosie Management, Uferstudios Berlin, Sandrine Ligabue (Deputy Head, Cultural Department of Consulate General of Switzerland in New York), Ruth Childs, Zuzanna Ratajczyk, Andy Kuncl, Ryan Fitzgerald, Jamil Wagga. Commande et coproduction: HAU Hebbel am Ufer. Production: Verein für allgemeines Wohl-. Coproduction: Gessnerallee Zürich, Arsenic, Lausanne. Soutiens: Ville de Zurich, Département de la culture du Canton de Zurich, Pro Helvetia – Fondation suisse pour la culture, Tanzhaus Zürich, ImpulsTanz Wien, Ernst Göhner Stiftung, Fête de la Danse, Genève, Fondation George et Jenny Bloch. Créé dans le cadre de « Utopian Realities », une coproduction de HAU Hebbel am Ufer et la Maison des cultures du monde prenant part à « 100 Years of Now », soutenu par HAU Hebbel am Ufer. Financement: Federal Government Commissioner for Culture and the Media.
Site web de la compagnie
Concrete, bricks, chains, wigs and leather. In an apparatus whose pomp seems picked out of a dungeon, Simone Aughterlony and Jen Rosenblit, accompanied by the performer Teresa Vittucci and the musicians Miguel Gutierrez and Colin Self, maintain a relationship with subtle ties. Precarious equilibriums and constant readjustments give way to an expanded horizon, by encouraging practices ordinarily considered as disruptive. In a performance that looks like a construction site, Simone Aughterlony and Jen Rosenblit dissect the current forms of feminist politics and their utopias, offering to the audience the experience of a completely inclusive space.
Working mainly in the fields of dance and performance, Simone Aughterlony (1977) is an independent artist based in Zürich and Berlin. She uses performance as a constructing exercise where she explores the realm of desire with her collaborators, between domination and temptation. Her choreographic pieces play with representation and its saturation, tinkering with the phenomenology of misreading and the absurd. Her recent collaboration with Hahn Rowe and Antonija Livingstone, Supernatural (2015), toured extensively in Europe and the United States.
Jen Rosenblit makes performance concerning ideas, architectures and bodies locating the impossibilities of togetherness. Her recent works Clap Hands (2016) and Swivel Spot (2017) have led her to working inside seemingly impossible spaces coming from research on unity. Winner of the 2014 New York Dance and Performance "Bessie" Award for Emerging Choreographer, she has collaborated with artists including Young Jean Lee, Ryan McNamara, Yvonne Meier, Sasa Asentic, A.K. Burns and Miguel Gutierrez. Her collaboration with Simone Aughterlony, Everything Fits In The Room, (2017) is currently on tour. She lives and works in New York and Berlin.
A proposition in partnership with the contemporary art centre Circuit, on their premises:
9, av. de Montchoisi (accès quai Jurigoz)
Not suitable for under 16s

On Thursday 22th March
Everything Fits In The Room is performed with a local guest for each new venue. Due to an injury, Jen Rosenblit will not perform and our guest, Teresa Vittucci fills in. We have flown in our recent guest, Niall Noel Jones, from New York City, and due to extreme weather conditions his flight is delayed. Tonight's performance will be missing the guest.