✕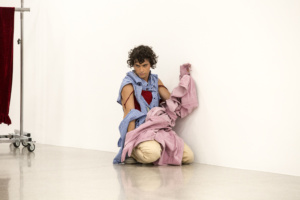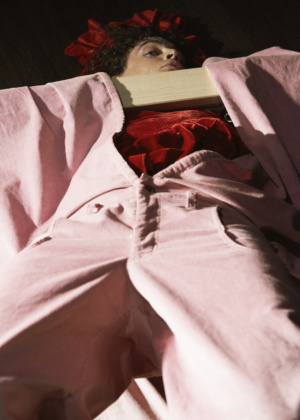 PRICE (CH)
Where Do You Wanna Go Today (Variations)
Dans le cadre des Swiss Dance Days*
De et avec: PRICE (Mathias Ringgenberg). Dramaturgie: Mira Kandathil. Adaptation musicale: Abyss X. Costume et scénographie: Victor Barragán. Producteur (musique): Alban Schelbert, Modulaw. Graphisme : Bart de Baets. Coproduction: Arsenic – Centre d'art scénique contemporain, Lausanne, STUK – House for Dance, Image & Sound, Leuven. Soutiens: Pro Helvetia, Fondation suisse pour la culture, Ville de Zurich, Canton de Zurich, Fondation Ernst Göhner.
As an avatar emerging from the sea of information, the performer PRICE explores the emotional disorientation of a generation whose condition, under the auspices of connected capitalism, has gone from nomadic to homeless. At a time when storytelling has completely overtaken our collective imagination, the singular presence of the artist—simultaneously sincere and ambiguous, synthetic and intimate—has testimonial value.
Mathias Ringgenberg (Zurich), aka PRICE, is a transdisciplinary artist who juggles between performance, music, visual art and video. His work explores the emotional conditions of contemporary life and tackles questions related to identity and affect in an era of disorientation resulting from globalisation, neoliberalism and the ever-growing role Internet plays in our lives. The musical performance Where Do You Wanna Go Today may be adapted for different venues – be it a gallery or club – making it so that each «variation» will be open to totally different interpretations. The artist won the Swiss Performance Art Award 2018.
Spectacle en anglais
*Tarifs Swiss Dance Days:
CHF 15.- plein tarif
CHF 12.- tarif réduit
(hors abonnement Arsenic)