✕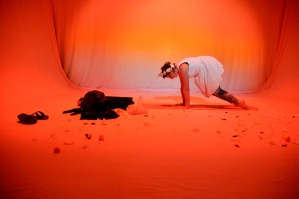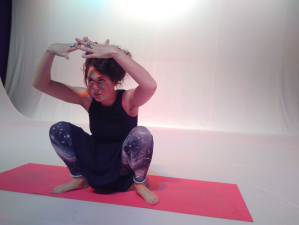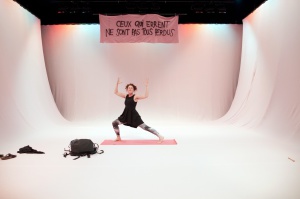 PAMINA DE COULON (CH)
Fire of Emotions : Genesis
60'

G

Hearing loops

E

Partially-sighted spectators welcome

D

2017-10-01 15:00
By and with : Pamina de Coulon. Technical design : Simon Stenmans. Sewing : Samuel Dronet and Laurence Drevard. Artistic support : L'L, Bruxelles. Diffusion : Sylvia Courty – boom'structur. Production : Bonne Ambiance. Co-production : L'Hippodrome –Scène nationale de Douai/Tandem Douai-Arras.
Genesis — the first chapter of the Fire of Emotions saga — orbits around an oft-fantasised subject : time travel. This theme, which occupies the centre of this spoken essay, serves as a starting point from which to question our relationship to the world we live in. Through examples taken from the so-called "hard" sciences, as well as science-fiction, theories of globalised capitalism and even dark powers, Pamina de Coulon challenges the authority of the True over the False. At the heart of her work lies the de-hierarchisation of knowledge ; that is to say, when we constantly call into question the things that surround us, unexplored gray areas spring up, each containing a world of possibilities.
Pamina de Coulon (born in 1987) is a young Swiss performance maker with a background in theatre, visual arts and design. Her work can be described as 'spoken essays': Pamina makes speeches in which she borrows elements of stand-up comedy, self-help books and radio chronicles. For her texts, she uses techniques like autosuggestion, free speech and free association (as used in psychoanalysis). Pamina's performances are disarming, life-questioning experiences in which form and content are perfectly aligned. The performances crazily plunge into an intelligent, chaotic and above all intriguing realm of thought. She lives and works in Switzerland and Belgium.