✕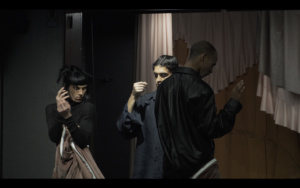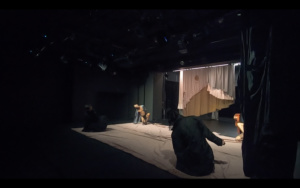 PRICE (CH)
Mantras for a Club (sequences) / Étape de travail
Dance | Free entry
~40'

F

Hearing-impaired spectators welcome

B

Accessible to persons with reduced mobility
Concept, performance: PRICE avec Tamara Alegre, Tarren Johnson, Thibault Lac. Composition et production musicale en collaboration avec: Modulaw. Guitare: Federico Capon. Contributions vocales: Bonnie Banane, Bully Fae, Cassie Augusta Johnnysdottir, Cecile Believe, Ivan Cheng, PRICE, Thibault Lac. Consultante en production: Eva Buehler. Production: Rebecca Ammann. Assistanat en production: Olivia Bertschinger, Paolo Mereu. Coproduction: Stadtgalerie Bern, Arsenic Lausanne, Neumarkt Zürich.
In PRICE's work, different spaces —each with their own economies, mechanisms of historization and exclusion, norms and potentials—overlap: The stage of theater and performance, the club, the digital space, the fashion runway, the exhibition space. The drama known as PRICE unfolds against the backdrop of spaces divided into their individual, constituent parts to open an imaginary journey and the initial steps into a reflection on collectivity, interiority and inter-subjectivity. At Arsenic PRICE will propose two different sequences.
PRICE is artist-in-residence 20/21 of Arsenic Lausanne and Neumarkt. He invites us to join his process and will show twice in Lausanne and Zürich different sequences.
Mathias Ringgenberg (PRICE) (1986, Rio de Janeiro) lives and works now in Zurich. For PRICE, performance—including the rigors of rehearsal and physical discipline—provides a necessary corrective, at a moment when the Internet has enhanced the cultural dominance of the image, now more easily produced and disseminated than ever before. The presence of the artist's body not only acts as a crucial point of orientation for navigating the practice but also serves as a reminder of the material register crucial to identity, emotion, and communication. Mathias Ringgenberg studied at the Gerrit Rietveld Academy Amsterdam before receiving an MA Performing Arts and Theater from HKB, Bern in 2015.