✕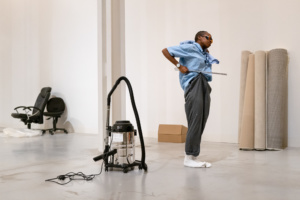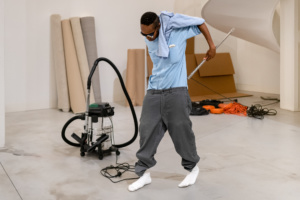 Dana Michel (CA)
MIKE
performance
3h - possibilité d'entrer et sortir

F

Hearing-impaired spectators welcome

A

Little or no text
Création et interprétation: Dana Michel. Activateur·ice·s artistiques: Viva Delorme, Ellen Furey, Peter James, Heidi Louis, Tracy Maurice, Roscoe Michel, Karlyn Percil, Yoan Sorin. Consultant scénographie - Direction technique: Romain Guillet. Consultant son: David Drury. Production: SCORP CORPS - Viva Delorme, Dana Michel. Distribution: Key Performance - Anna Skonecka, Koen Vanhove.

Production: SCORP CORPS – Viva Delorme, Dana Michel. Distribution: Key Performance – Anna Skonecka, Koen Vanhove. Coproduction: Festival Montpellier Danse 2023, Arsenic - Centre d'art scénique contemporain, Lausanne, Festival TransAmériques, Montréal, Julidans Amsterdam, Kunstenfestivaldesarts, Bruxelles, MDT Stockholm, Wexner Center for the Arts, Colombus, Ohio, USA, Centre National des Arts, Ottawa, Moving in November, Helsinki. Soutiens: Conseil Canadien pour les arts, le Conseil des Arts et des Lettres du Québec, Ministère des Relations internationales et de la Francophonie et Conseil des Arts de Montréal.
Stretching time, expanding space.
Through performance, Dana Michel examines the culture of work in order to create a future that is more sustainable than it is today, while respecting the individual. Dana Michel frees herself from a global model, proposing to shatter the plans our society has devised to achieve greater productivity.
In this new piece, she experiments with other ways of being in the world, other ways of living, through a series of short scenes that employ objects, clothes, textures and colours to broaden perspectives.
The audience will be offered the chance to observe what an extended space-time might mean, collectively, for a renewed audience experience.
Dana Michel is a live artist. Her works interact with the expanded fields of improvisation, choreography, sculpture, comedy, hip-hop, cinematography, techno, poetry, psychology, dub and social commentary to create a
centrifuge of experience.
Before graduating from the BFA program in Contemporary Dance at Concordia University in her late twenties, Michel was a marketing executive, and a competitive runner and football player.
In 2014, she was awarded the newly created ImPulsTanz Award (Vienna) in recognition for outstanding artistic accomplishments, and was highlighted among notable female choreographers of the year by the New-York Times.
In 2017, Michel was awarded the Silver Lion for Innovation in Dance at the Venice Biennale.
In 2018, she became the first ever dance artist in residence at the National Arts Centre, Canada.
In 2019, she was awarded the ANTI Festival International Prize for Live Art (Kuopio, Finland).
Based in Montréal, Michel is currently touring three solo performance works: YELLOW TOWEL, MERCURIAL GEORGE, CUTLASS SPRING and MIKE.
Apéro de lancement de saison jeudi 21.09 à partir de 18:30