✕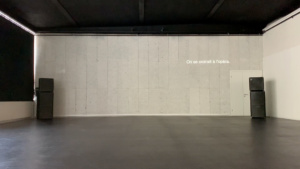 ©François Gremaud & Victor Lenoble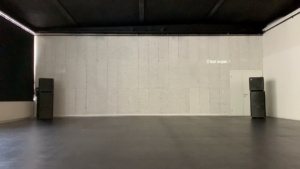 ©François Gremaud & Victor Lenoble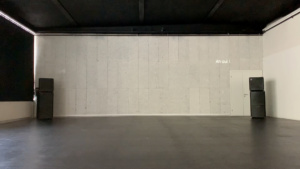 ©François Gremaud & Victor Lenoble
François Gremaud, Victor Lenoble (CH/FR)
Pièce sans acteur(s)
Théâtre
75'

G

Hearing loops

B

Accessible to persons with reduced mobility
Création collective: François Gremaud, Victor Lenoble. Direction technique et lumière: Stéphane Gattoni – Zinzoline. Son: Raphaël Raccuia. Regard extérieur: Joël Maillard. Administration, production, diffusion: Michaël Monney. Coproduction: 2b company, Arsenic – Centre d'art scénique contemporain. Soutiens: la 2b company est au bénéfice d'une convention de soutien conjoint de la Ville de Lausanne et du Canton de Vaud.
Victor: Hello François, have you ever thought about what a play without actors might look like?
François: Erm, no.
Victor: Would you like us to try?
François: Erm, yes.
François Gremaud and Victor Lenoble share a serious taste for the offbeat and economical poetry, as well as the absolute conviction that the nicest way to get somewhere is to first take the path that leads there; to go there rather than not to go there. Following their successful first collaboration, Partition(s) – presented in 2018 at the Arsenic and reprised this week on November 4, 6 and 7 – they are keen to continue their exhilarating and impassioned dialogue on creative processes. Following the example of Georges Perec, who considered formal constraints to be a powerful stimulus to the imagination – and who wrote a novel, La disparition, that did not contain a single letter e – they have chosen to make a play without the presence of the key person: the performer. Their ambition is nonetheless to make a funny, simple, moving, poetic and philosophical show.