✕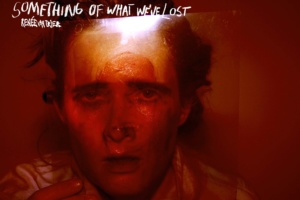 Renée van Trier (NL)
SOMETHING OF WHAT WE'VE LOST
Performance musicale
~50'

E

Partially-sighted spectators welcome

A

Little or no text
Concept: Renée van Trier. Jeu: Renée van Trier, Louis Bonard. Musique: Renée van Trier, EXM, RATTY. Costumes: Marloes van Dijk. Accessoires: That's Vile. Videoclip: Renée van Trier, Loes Korten. Coproduction: Arsenic – Centre d'art scénique contemporain, Lausanne. Soutiens: Mondriaan Fonds Amsterdam.
The quieter it is, the better we get along. Renée van Trier, a transdisciplinary artist, mourns the loss of the comfort of disconnected life. Her open-hearted musical performances rack up extravagant characters, as universally endearing as they are disturbing, in explosive vocal tones. In this new creation, she explores the tension that constantly feeds us, between our desire to detach ourselves from others and from objects, and our fear of irreversible loss. Renée van Trier makes us promise: her songs will soothe our anxieties, heal our torments and make us smile for weeks.
FRI 28 FEB
Van Trier x CAF?
The performance is followed by the CAF006 Release party from 23:00!
Renée van Trier (1983) is a musician, performer and painter. After graduating from St Joost Fine Arts in Breda, she obtained a Master's degree in Fine Arts from the Sandberg Institute in Amsterdam. She continued her training with a residency at the Otis College of Art and Design (Los Angeles), then at the CEAC Center (Xiamen, China). She has exhibited at the Centre Pompidou (Paris), the Stedelijk Museum 's-Hertogenbosch, Showroom MAMA (Rotterdam) and Albert van Abbehuis (Eindoven). She has performed at the Incubate Festival (Tilburg), Paradiso (Amsterdam), Grimm Museum (Berlin), Bad Bonn Kilbi Festival (Düdingen), MADHOUSE (Helsinki), Gare Du Nord (Basel), Pukkelpop (Hasselt), WORM (Rotterdam), and Les Urbaines Festival (Lausanne). As a musician, she was part of the Milligram Retreat duo. Parallel to her personal work, she composes musical pieces for theatre and dance performances.