✕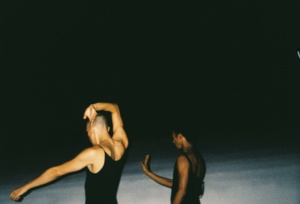 Alex Baczynski-Jenkins (PL/UK)
Untitled (Holding Horizon)
Dance | Entry/exit possible continuously
3h

F

Hearing-impaired spectators welcome

C

Young audience welcome (8+)
Chorégraphie: Alex Baczynski-Jenkins. Cette itération est réalisée en collaboration avec et par: Agata Grabowska, Ewa Dziarnowska, Rafał Pierzyński, Ronald Berger, Sigrid Stigsdatter.
Développé avec: Agata Grabowska, Ewa Dziarnowska, Rafał Pierzyński, Sigrid Stigsdatter, Tiran Normanson. Avec des remerciements particuliers à: Billy Morgan. Développé dans le cadre de la résidence de Kem au Ujazdowski Castle Center for Contemporary Art, Varsovie. Direction de la production: Ola Knychalska. Direction de la tournée: Andrea Rodrigo. Son et éclairage: Krzysztof Baginski. Recherche sonore: Jana Androsova, Krzysztof Baginski, Tobias Koch et Filip Lech. Commandé à l'origine pour le Frieze Artist Award 2018, en partenariat avec la Fondation Delfina, et présenté dans le cadre de Frieze Projects, dont la commissaire est Diana Campbell Betancourt.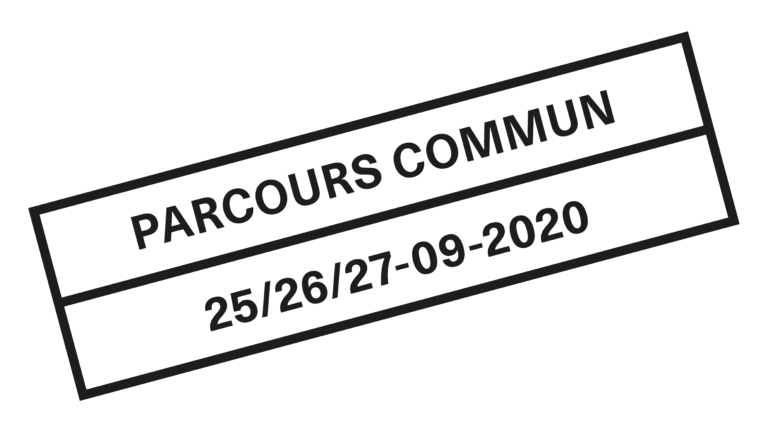 Cette année, Programme Commun devient PARCOURS COMMUN! Trois rendez-vous au fil de la saison proposés par l'Arsenic, le Théâtre Vidy-Lausanne et le Théâtre Sévelin 36 avec des horaires aménagés pour favoriser les enchaînements des spectacles. Premier rendez-vous, le week-end du 25 au 27 septembre!
programme-commun.ch
In the near darkness of an ephemeral club, five bodies vibrate, entranced by constantly evolving and hypnotic electronic loops. Untitled (Holding Horizon) draws inspiration from the box step, a movement used in several popular dances, in order to create a subtle and captivating choreography. Synchronized movements coexist with moments of sliding and letting go, creating a striking dynamic between the power of the collective and minimalist intimacy. The artist, co-founder and member of the feminist and queer collective Kem and winner of the prestigious Frieze Artist Award in 2018, presents a work of rare and radical beauty, exploring community, subjectivity, queer embodiment and desire.
This performance relies on a durational experience.
KEM x ARSENIC
The Friday and Saturday shows are followed by two evenings with performances accompanied by Dj sets, organized by the Warsaw-based feminist and queer collective Kem.
Room 1 | 23:00 – 02:00